In this course, you will learn easy to implement, low cost strategies to create a healthier home office. As work from home continues into the new year, this course will give you the tools you need to do your best work.




On average, Americans spend 90% of their time indoors! And the pandemic has increased this percentage as many of us continue to work from home.


Yet, we put little to no thought into the quality of these spaces where we spend virtually all of our time.


Additionally, the latest research demonstrates that aspects like better air quality can significantly improve cognitive function. So there's real incentive to put some extra attention into your workspace.


During this course, we will teach you the tools to create a space that supports your best work, reduces stress and fosters overall wellness. This high-impact, efficient course is based on the latest research and full of additional resources. We designed this course for busy professionals and students - we broke down the latest research down into easy to implement strategies.


If you are struggling with your current indoor environment, and want to leverage your home office to support health and wellness, this course is for you!
This course is for a general audience and is not eligible for Continuing Legal Education (CLE) credits or CEUs.


Indoor Air Quality
Master the three step strategy to improve indoor air quality and increase productivity. This course takes a deep dive into air quality.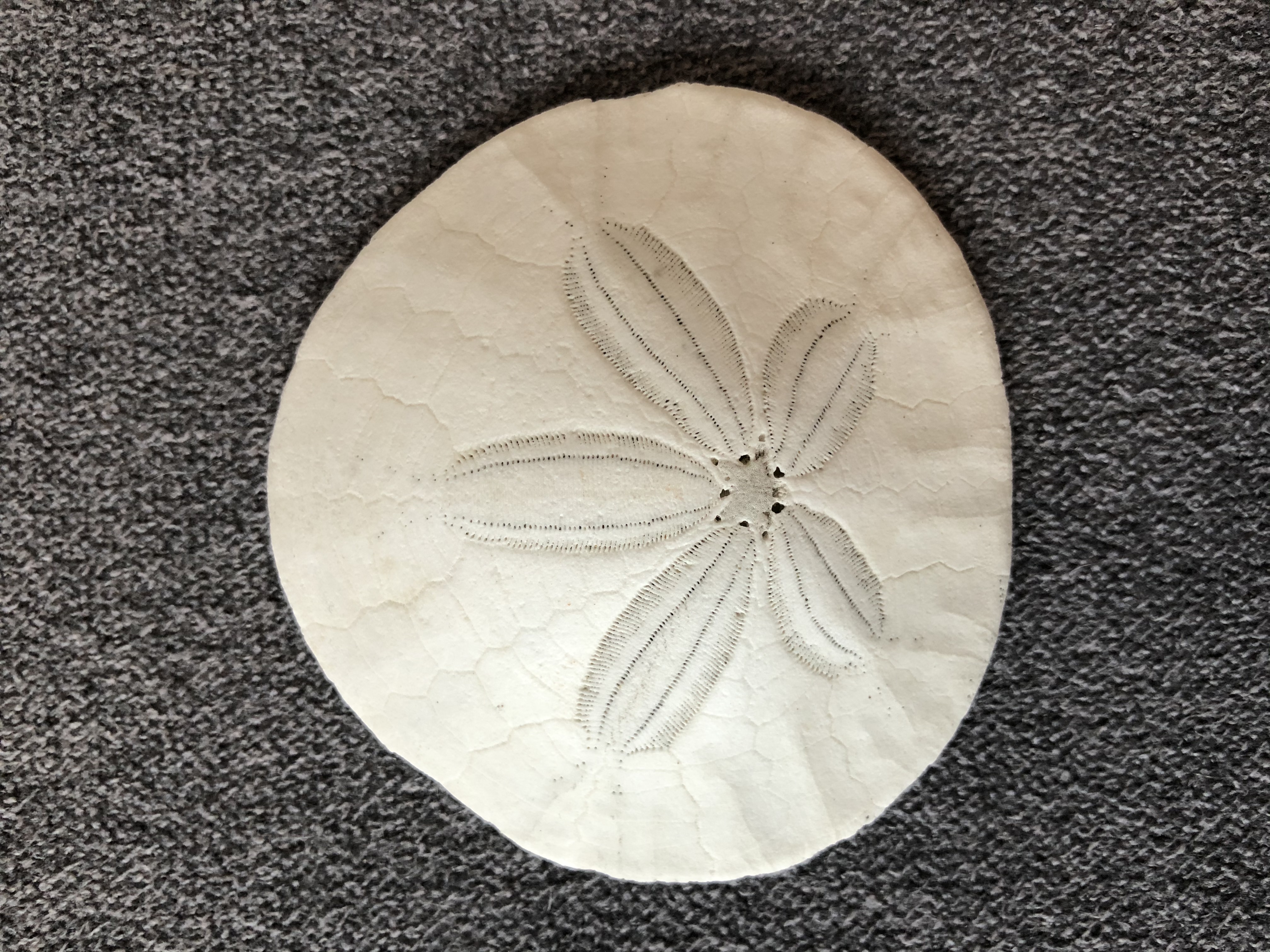 Lighting and Views
Learn how natural daylighting, biophilic design, circadian rhythms and views of nature support health and wellness.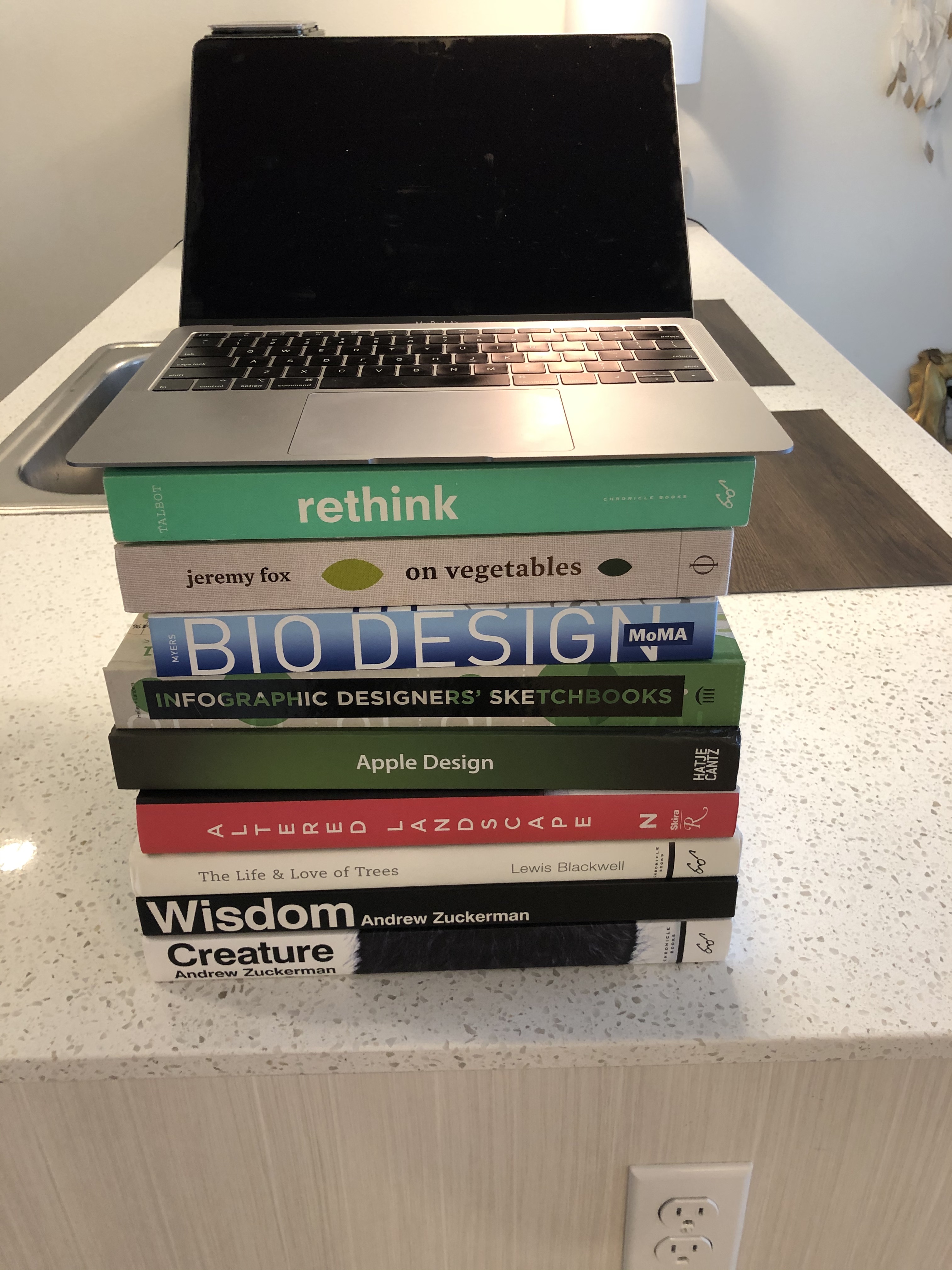 Temperature and Others
Analyze issues related to thermal comfort and explore free resources that support better ergonomics while working from home.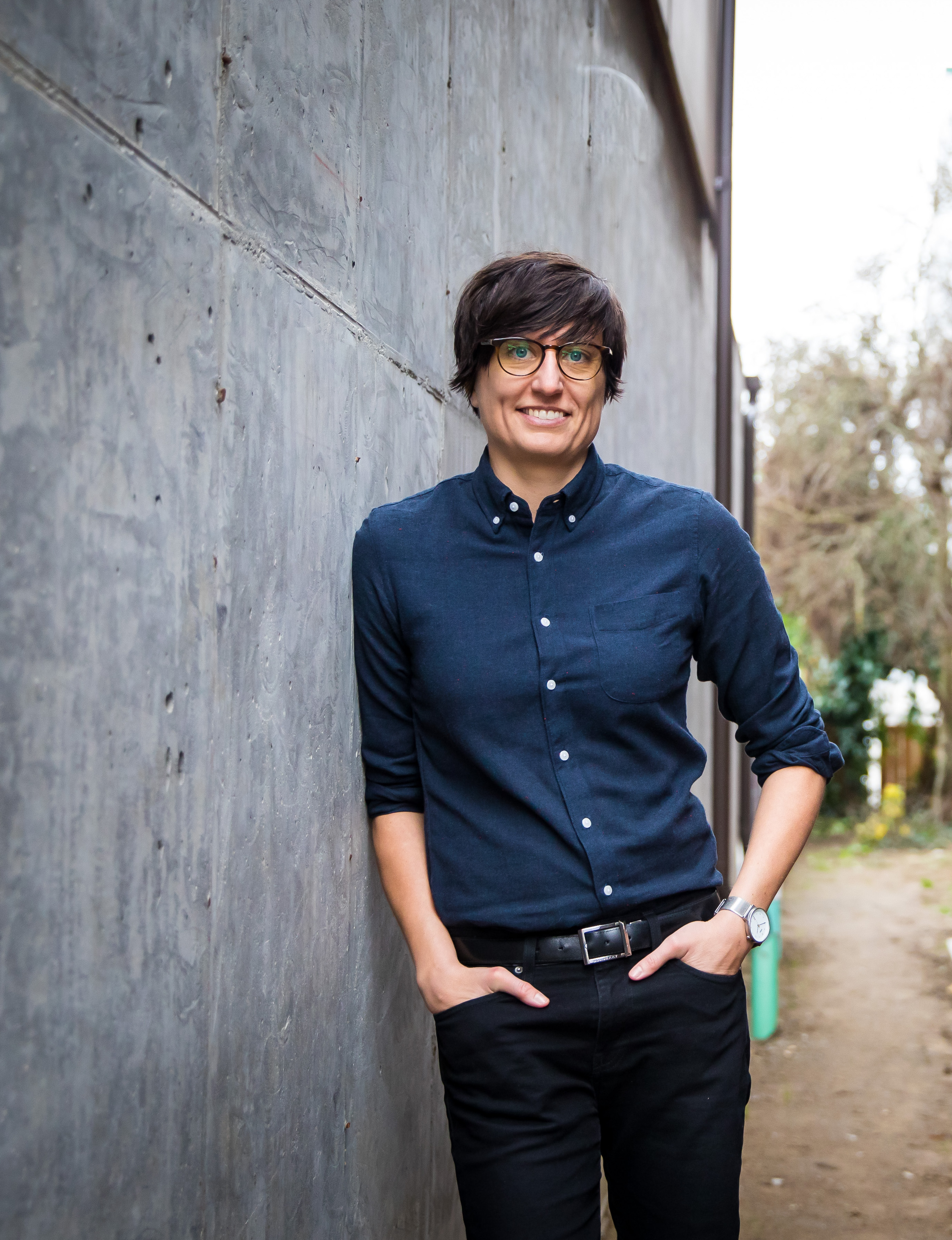 Your Instructor
Nicole DeNamur
LEED Green Associate, WELL AP, Fitwel Ambassador, EcoDistricts AP and Attorney
Prior to launching Sustainable Strategies, Nicole practiced insurance and construction law in the Seattle area for more than ten years. Nicole regularly presents on her holistic and proactive approach to sustainability. Her work focuses on creating collaborative spaces and uniting diverse groups to mitigate climate change through the built environment. Nicole is passionate about empowering communities to advocate for healthier, more sustainable spaces.
Nicole is also an Affiliate Instructor at the University of Washington, Department of Real Estate Studies, where she teaches the course she developed, Risk and Reward in Sustainable Development. She also developed and taught the course Policy and Planning, at Boston Architectural College. Among other published work, Nicole authored a chapter of the award-winning book Health and Well-Being for Interior Architecture (IDEC 2018 Book Award), published by Routledge.
Nicole brings this depth of experience to our latest course!
Learn more about this course
Click to watch a one-minute summary!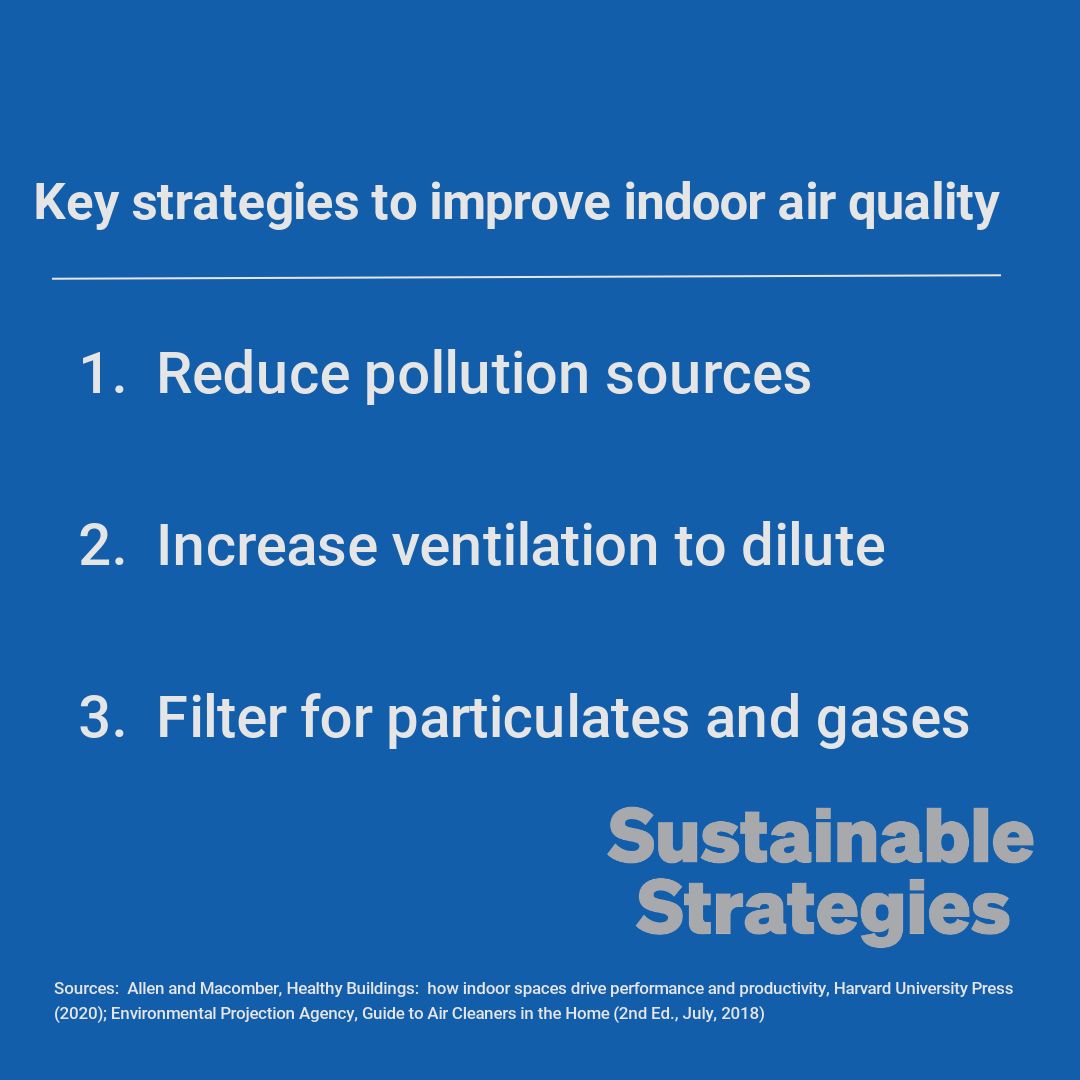 In this course you will learn:
Historical background on healthier building strategies
How poor air quality impacts health and wellness
Common indoor pollutants, their health impacts and management strategies
Key strategies to improve indoor air quality
The importance of incorporating natural elements into your space
The impacts of natural light and views of nature on circadian rhythms
The basics of biophilic design and its importance to wellness
The importance of thermal considerations
Frequently Asked Questions. Below are the answers to a few frequently asked questions:
Q: What is in this course?
A: This course is designed to be high-impact for busy professionals and students, so it contains just under one hour of videos, plus written content. We expect it to take about an hour and a half to complete the entire course.
Q: When does the course start and finish?
A: It starts when you purchase and enroll and is self-paced. You decide when you start and when you finish. If the course is eligible for continuing education credits, you report those when you finish the course (more below).
Q: Does this course cover ergonomics in detail?
A: No; ergonomics is a specific discipline that is not covered in detail during this course. Instead, we emphasize the importance of ergonomics and direct students to other, free resources.
Q: How long will I have access to the course?
A: After enrolling, you have unlimited access for as long as you like and as long as the course is available – across all devices, including the Teachable App. (learn more about the app by watching the video at the bottom of this page).
Q: What if I am unhappy with the course?
A: If you are unsatisfied with the course, contact us within the first 30 days and we will provide you with a full refund. Contact: [email protected]
Q: Who do I contact to ask a question about this course?
A: Email us directly at [email protected]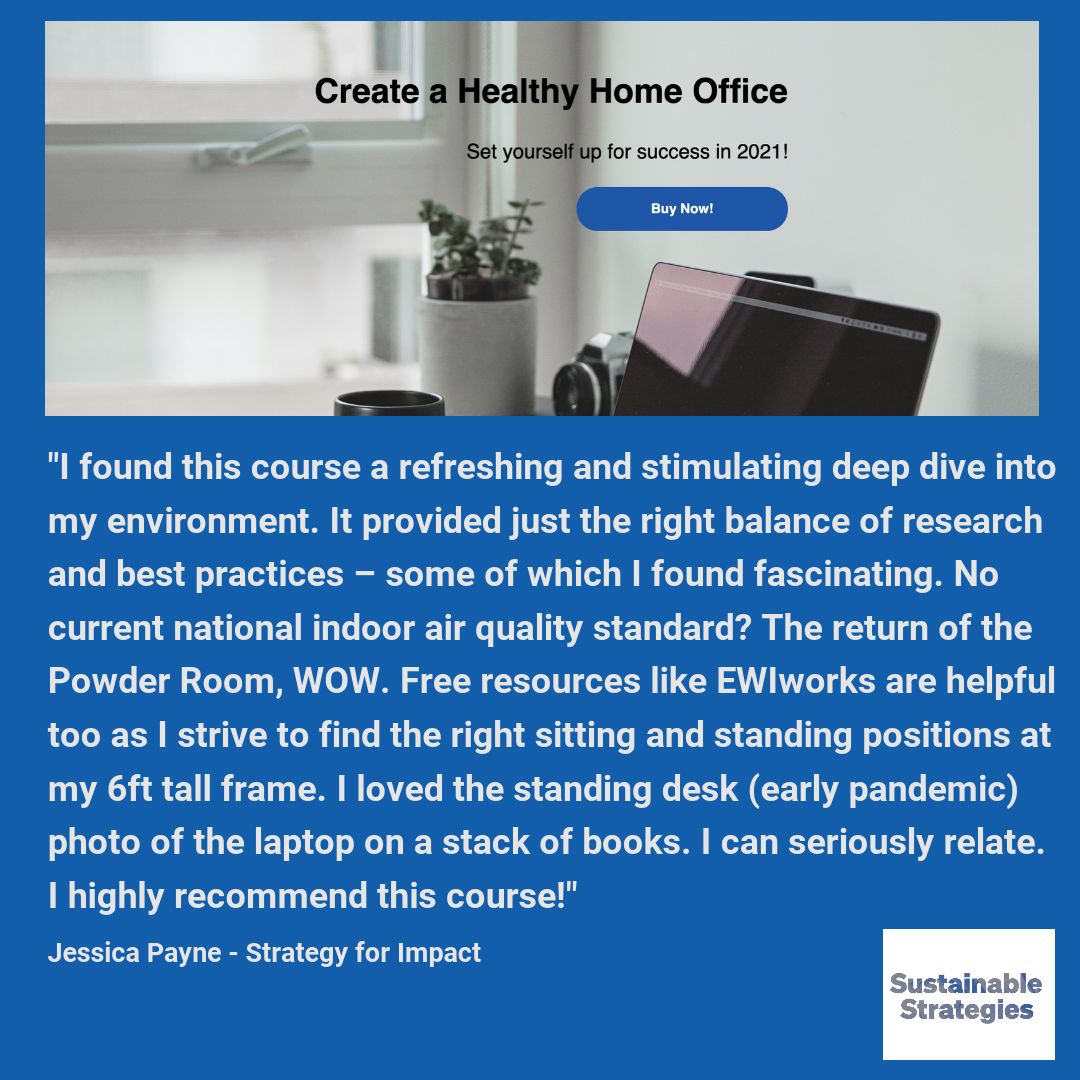 Here's what past students have to say!
This course and all materials are for educational and informational purposes only.  They do are not legal, medical, health or any other type of advice and no particular result is guaranteed. Photo by Dillon Shook on Unsplash
All of our courses include access via the Teachable App. Learn more about this great bonus feature by watching the video below.